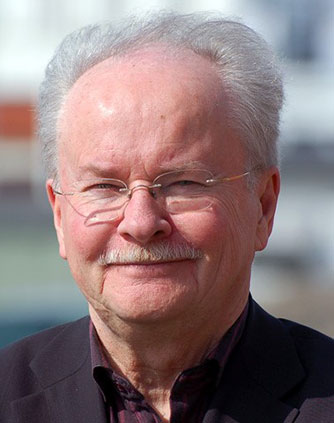 Pol. mag. i företagsekonomi, nationalekonomi, statistik,  statskunskap och juridik vid Umeå universitet. Se om ditt företag, SAF. Marknadsplanering, SIFU. Framställningsteknik, Mercuri-Institutet, Juridik för inköpare, SILF, Personlig planering, IFL, Kreativitet, PA-rådet, Exportteknik, Exportskolan, Produktkalkylering, SIFU, Produktplanläggning, Sveriges Mekanförbund, Planera 80-talets produkter, Ettårig kursserie 1978 i produktutveckling, Långsiktsplanering med Bo Lemar, Styrelsearbete med Assar Svensson, m.fl. fr. Incentive, Personligt Ledarskap, Ledarskap genom Motivation, LMI,
30 dagar sälj- och coachträning per år i 14 år i LMI.
Stellan Jonsson har arbetat 49 år i näringslivet. 20 år med affärsutveckling av ny teknik, nya produkter och tjänster, nya koncept, nya systemlösningar och nya affärsidéer. Varav 10 år som anställd och 10 år med 4 egna utvecklingsbolag. Efter det, 29 år med ledarutveckling som coach i egna företaget Ledarcoach Sweden AB. Stellan har arbetat som VD i många mindre bolag och åren 2005 – 2010 även i medelstora Färg & Tapet AB med ca 50 anställda och verksamhet i övre Norrland (inkl. butiker i Umeå och Skellefteå). På individnivå har Stellan coachat mer än 1500 chefer och nyckelmedarbetare i ettåriga ledarutvecklingsprogram samt dessutom ett stort antal ledningsgrupper i strategiskt ledarskap.
Åren 1991-2005 arbetade Stellan Jonsson 14 år som partner i amerikanska företaget LMIs svenska organisation och har sålt över 1000 LMI-program.  År 2000 erhöll Stellan och hans team priset "LMI® World Licensee Of The Year 1999″ på annual convention i USA. Priset innebar att teamet år 1999 sålt flest antal ledarutvecklingsprogram i världen i LMI®s organisation. Det var första gången någon i Europa fått priset.
Stellan har spetskompetens i:
Förändringsledning
Coaching
Mentorskap
Processorientering av verksamheter
Affärsutveckling
Ledningsgruppsutveckling i strategisk planering och genomförande
Certifierad VägenUpp® Ledarprogram